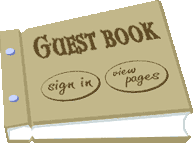 TRAINING AND MENTORING LEADERS

DISCIPLESHIP

> Through a personal relationship with seasoned leaders 

> Through One on One or small group sessions

DISCOVERY

Through Life Coaching

DEVELOPMENT

> Through  a plan of action and practical application

> Though practical ministry training

DEPLOYMENT

Launching out to accomplish your life calling and purpose.

To be the best leader you can be you need to be EMPOWERed by other seasoned leaders and teachers. The founders of EMPOWER, Jerry and Miok Morris, have been discipling, coaching, training, and mentoring leaders for more than 40 years. They have lived for 35 years in four foreign countries planting churches They also planted churches and pastored in the U.S. They will impart to you leadership principles that are practical and powerful. 

   We currently have several people going through the process, some of these have been through recovery from drugs and alcohol, x cons, and others that just want to become better leaders and acquire skills. 97% of people that go through rehab without some kind of mentoring process relapse. If after rehab or prison the people complete the EMPOWER process only 2% relapse, and 40% of those that complete the EMPOWER process become leaders. By investing an additional 12 months we can raise the success rate 95%. 

   Whether you want to be discipled or mentored, discover your God given purpose, sharpen your leadership skills, or just receive affirmation or confirmation of your call, EMPOWER is a means to accomplish these goals.

BE ALL YOU CAN BE, BE EMPOWERED!

DISCIPLINING, COACHING, MENTORING, AND TRAINING LEADERS FOR MORE THAN 35 YEARS